..with
something impossible
.
Isn't it gorgeous, though? Actually, it's not completely impossible (the pattern is in Portugese) - I managed to get a reasonable translation from Babelfish, and there are charts for it. Now, of course, I am eyeing up crochet cotton.
This
looks suitable: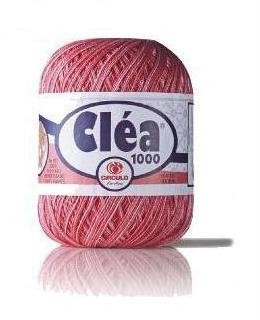 Heaven forbid I should look into my own stash first, eh?! I spent ages looking for
this
yesterday:
...because I thought it was a freebie pattern, I misread the link from the
Interweave Crochet
site. It's still gorgeous, but having read a few comments on
Ravelry
, I might hang on for now. Sounds as if it's a little tight around the arms.
Now that the month of buying stuff for other people is out of the way, I have the urge to buy lots of stuff for myself. I need to pace myself, though - the car is due a service (got some money saved up for that) and then once that's done, I can indulge (although, might be best left 'til Feb - Jan is a long month, for the money!). I'm thinking of subscribing to Interweave Crochet, and Burda Plus. I shall drop my subs to Sandra and Burda when they finish. Don't get me wrong, I love the designs in Burda, but when only 10% of them go big enough for a curvy figure like mine, it really isn't worth the money.
The Cog is very pleased with his new sweater - he's already wearing it, despite the fact it's awaiting a zip. He's already decided he now wants another jumper, "but with the zip all the way down the front". That'd be a cardigan, then. Heh!
Thomas the cat is very attached to us, me in particular. If I'm in my knitting room, he'll sit in the doorway. He's not too keen on the noise made by the knitting machines, and the electric yarn winder frightens him. He'll forgo sitting by the fire with the Cog - who is, I suspect, napping on the sofa right now, having declared he's "hit a tired spot" - to be snuggled up in the Cog's vacant chair in the office. I only came in here to drink a coffee!
I am now making a scooped cowl necked jumper with the red chunky I picked up at the Knitting and Crochet museum last year. I need to make some serious inroads to my stash, because it's getting out of hand. I plan to ply a lot of the industrial stuff with the new yarn winder.
Back to work tomorrow! Can't decide if I'm relieved or not! The Cog has been a complete grump all week, ('flu and then chronic hives), and has now cut out wheat, alcohol, dairy and caffeine. I did try to explain that this wasn't very scientific, but on the plus side it means I get to finish up all the ice-cream, mince pies and booze! The kitchen has been chaos constantly because of all the cooking, and the dishwasher's been on overdrive (not to mention the heating). Yes, we are having a spell of zero degree weather. So it will be nice to go back to work and let somebody else pay the gas bill! Ha!