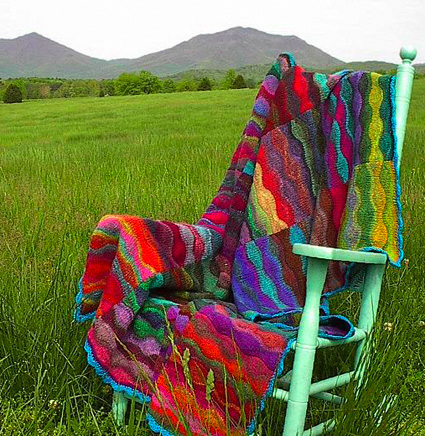 From
Knitty
: I really want to make this - it would cost nearly £94 though!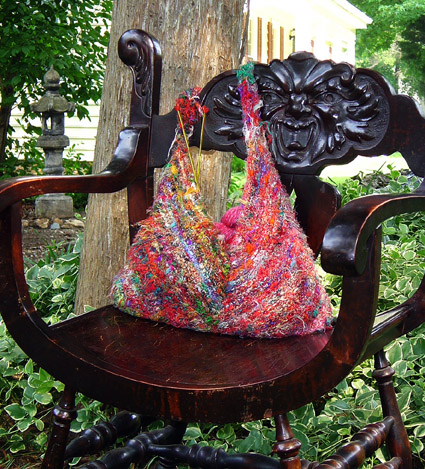 From
Knitty:
An excuse to buy some sari silk?

This
is really cool - why didn't I think of it? Thanks to di_laughing for the heads up!

The Rowan waistcoat-cum-cardigan continues apace - I'm now on the first sleeve. Looks like I will have more than enough for a cardigan. I've done another two rows of shells on the sweet pea shawl - I must say, after a few false starts on the "straightening" rows I'm getting the hang of it. I still don't think it could have been completed in a day though - I'm no slouch when it comes to speed and I know *I* couldn't do it that fast! Luckily I've another 19 days to complete it anyway.

I need to make a start on my college work now, plus I've a little project I must complete this week if at all poss. So many projects, so little time!